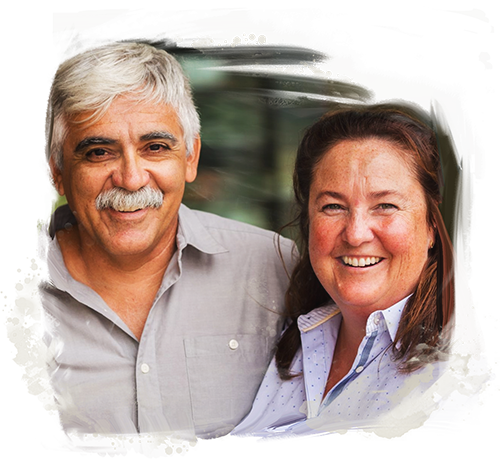 Our Founders
Ed Jaramillo and Amy Wyss founded the LOR Foundation in 2007 on the simple premise that communities can find economic prosperity without sacrificing what they love about the place they call home.
To get there, Ed and Amy want to provide locals with the right resources to tackle complicated problems using solutions that fit the community's character.
In this region, big philanthropy often comes from outsiders whose interest doesn't go far beyond the iconic scenery. Foundation giving has had a heavy tilt toward environmental and conservation groups who value pristine vistas, but don't give equal consideration to the well-being of working families who are intertwined with those landscapes.
Ed and Amy do things differently. They have seen first hand how "conservation" by well-intended outsiders can disrupt local economies and divide communities. LOR works to strike a balance between a healthy economy and a healthy environment without giving up the character that makes these places special.
The rural West is beautiful and complex. LOR believes the best solutions to its myriad problems are firmly rooted in the communities who understand those nuances and who only need the right resources to make themselves stronger. We identify high-impact organizations that align with our interests and invite them to submit a proposal.
Send Us a Message
We are always looking to grow our network of organizations, funders and leaders at the local, regional and national level. Reach out to get involved in our work. Please note, LOR does not accept funding requests through the website. Learn more about us and where we work.