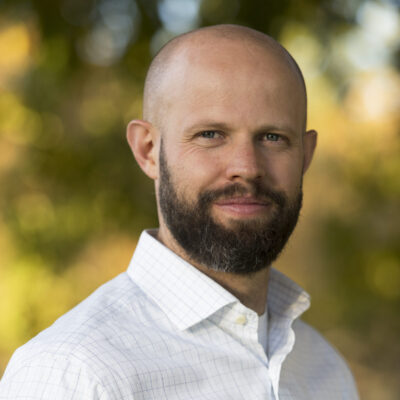 Daniel Read
Research Analyst
As LOR's research analyst, Daniel uses data to better understand quality of life issues and rural trends across the West. While he enjoys the challenges of analytics, his passion is using data to tell meaningful, human-centered stories that inspire action and enhance livability.
Daniel brings more than a decade of critical evaluation experience to LOR. Throughout his career, he has worked with Denver Public Schools, the City and County of Denver, and other organizations. Tackling issues related to educational access and opportunity for all ages, Daniel has built an appreciation for how data can be used to tell the story of complex and diverse communities. 
Born in Denver, Daniel grew up in an old farmhouse near the Rocky Mountains, where he benefited from a tight community and ready access to nature. Understanding the impact of this on his own upbringing inspires him in his work. 
Daniel holds a BA from the University of Colorado as well as a master's of education from Harvard University; he completed his PhD in education at the University of Virginia. The skills he built through these experiences help him understand the issues families face and how data, partnerships, and systems can be leveraged to meet their needs. He's excited to bring that knowledge to new communities and help the residents of rural places thrive. 
When he isn't neck deep in all things data, Daniel can probably be found cycling in the mountains, watching a European football match, or doing his best to entertain his cat.
My Kind of Livable
My kind of livable is walking through Denver's Highlands, seeing the neighbors and store owners that make my community feel close knit.
Share an Idea
If you have an idea for improving quality of life in Cortez or Monte Vista, Colorado; Lander, Wyoming; Libby, Montana; Questa or Taos, New Mexico; or Weiser, Idaho, use this form to start a conversation with us.