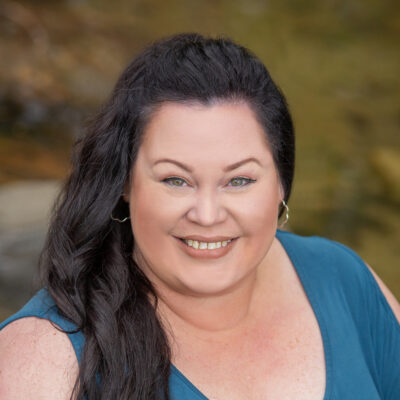 Tabitha Viergutz
Libby Community Officer
In the nearly 12 years since Tabitha has called Libby home, she's worn a lot of hats—tutor, tour guide, volunteer to name just a few. The common thread among them? Tabitha's passion for listening, learning, and sharing information with her fellow Libby residents—a trait that underpins her work as LOR's Libby community officer, too. Whether it's over a cup of coffee, a walk along the creek, or on the sidelines of a football game, Tabitha regularly engages with other residents to understand community priorities and works directly with locals to find meaningful solutions. 
Drawn by Libby's beauty and close-knit community, Tabitha's love for Libby has continued to grow from the moment she and her family arrived from Lander, Wyoming, in 2011. Early on, she found opportunities for community connection by volunteering with organizations such as the Cabinet Peaks Medical Center, Lincoln County Christmas Is For Kids, the Heritage Museum, Kootenai Head Start, Families in Partnership, and others. Beyond volunteering, Tabitha has worked with the Army Corps of Engineers at Libby Dam (she spent one year as a tour guide!), tutored students at Flathead Valley Community College, and most recently, worked as an administrative assistant at the Community Action Partnership of Northwest Montana, where she met Libby residents from all walks of life. 
With an affinity for social work, Tabitha pursued her education at Flathead Valley Community College—Lincoln County Campus, where she received her associate of arts degree with an emphasis in human services. She's seen firsthand some of the challenges Libby faces—and also the energy, ingenuity, and dedication this dynamic community brings to overcoming hurdles. As the Libby community officer, Tabitha is excited to help locals address these issues and work directly with them to tackle complex problems.
In her free time, Tabitha and her family enjoy exploring the beauty and history of nearby mountains and lakes and attending as many of Libby's unique community events as they can crowd into their calendars. 
My Kind of Livable
Spending a sunny day picking huckleberries with my husband and sons, basking in the glory of the Cabinet Mountains, and coming home to laugh around the firepit in the backyard.
Share an Idea
If you have an idea for improving quality of life in Cortez or Monte Vista, Colorado; Lander, Wyoming; Libby, Montana; or Questa or Taos, New Mexico, use this form to start a conversation with us.