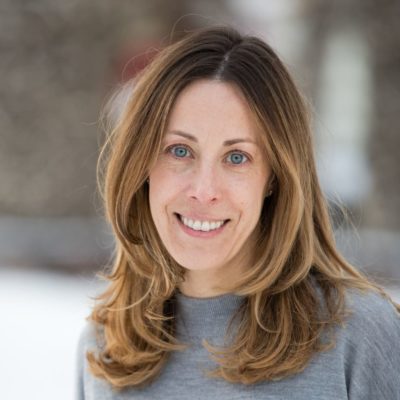 Joan McGrath
Chief Program Officer
Joan helps translate LOR's listening-first vision into the grantmaking process. In her role as chief program officer, she is focused on supporting rural communities in what they need to be more livable places. She brings an entrepreneurial spirit and over 15 years experience in user-centered solution design to the role.
She is driven by the goal of identifying scalable technology solutions that can better connect local leaders and change agents to resources that catalyze change. Leveraging her background in media, she works closely with communications on storytelling and audience engagement strategies, and the management of LOR's digital channels. 
Prior to joining LOR, Joan worked at The Atlantic where she launched a digital agency that helps mission-driven organizations activate their audiences around big ideas and adapt to the changing realities of today's media environment. In addition to her agency work, Joan brings deep experience in launching digital products for a think tank, educational publisher, and start-up where she worked in-house as a technology producer. 
Joan has been honored as a Folio: Top Women in Media, and her work has received industry recognition from the Webby Awards, Digiday, W3, and others. Joan has a BA in history from Trinity College and an MSc in environment and development from the London School of Economics. 
Joan recently moved to Denver from Washington, D.C.
Share an Idea
If you have an idea for improving quality of life in Cortez or Monte Vista, Colorado; Lander, Wyoming; Libby, Montana; Questa or Taos, New Mexico; or Weiser, Idaho, use this form to start a conversation with us.