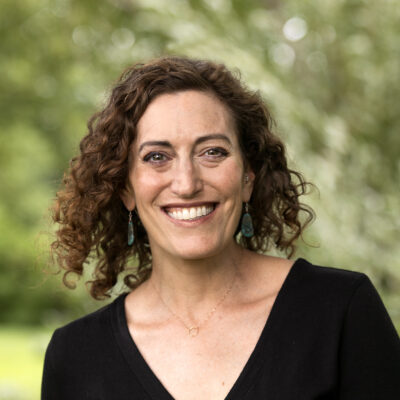 Katina Widmer
Community Operations Officer
Driven by a strong desire to connect with people, Katina is focused on supporting LOR's community officers as they listen and help bring to life community-based solutions. 
As LOR's community operations officer, she brings more than a decade of experience working with community-based organizations in urban, rural, and frontier communities across Colorado. At the Caring for Colorado Foundation, for example, Katina managed a statewide grant program aimed at improving health and well-being for children, youth, and families.
The ability to offer support to rural communities in a flexible, engaged way drew Katina to LOR. The best moments in her career have involved operationalizing new mechanisms of support driven by individuals and communities, and after seeing many rural communities face arbitrary barriers to funding, she is excited to use her experience to support communities across the Mountain West. 
Katina has lived in the Mountain West for her entire adult life and has been in Colorado for 15 years, longer than she has lived anywhere else. Prior to landing in Colorado, she lived in six states and innumerable homes. She can lend you boxes if you're moving. 
She holds a master's degree in sociology from New Mexico State University and a bachelor's degree in English, Spanish, and sociology from Ohio Wesleyan University. Katina enjoys running, hiking, skiing, reading, and tending an unruly garden—and she has never met a live sporting event she didn't enjoy. When she's not sporting or spectating, you can find her enjoying a patio with her three dogs.
My Kind of Livable
Is easy, equitable access to health care, good food, small businesses, and open space.
Share an Idea
If you have an idea for improving quality of life in Cortez or Monte Vista, Colorado; Lander, Wyoming; Libby, Montana; Questa or Taos, New Mexico; or Weiser, Idaho, use this form to start a conversation with us.