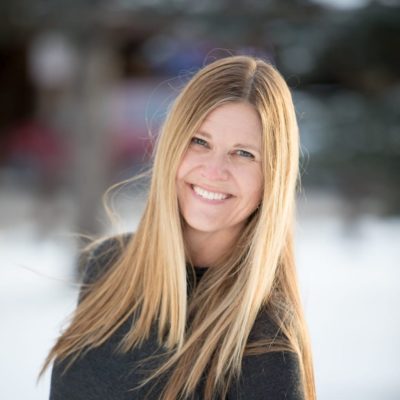 Krista Kahanek
Technology Manager
Krista loves a good puzzle and brings that problem-solving spirit into her role as LOR's technology manager. With a listening first approach, she bridges the gap between operational goals and technology by designing human-centered solutions that simplify complex business processes. 
Krista has a deep understanding of philanthropic relationships, processes, and systems, having worked as both a fundraising, funding, and community engagement professional. After earning a bachelor's degree in business administration from Texas A & M University, she spent five years living and working in Yellowstone National Park, managing lodging operations and (more fun) driving the vintage Bombardier Snowcoaches—sharing with visitors all of the features the world's first national park has to offer. 
From there Krista honed her skills as a fundraiser, relationship builder, and "efficiency expert" in positions at the Trust for Public Land, Yellowstone Park Foundation, USDA Rural Development, and Montana PBS. With more than 30 years of experience managing data and technology systems in a variety of roles and platforms, she is eager to continue designing scalable solutions that grow with LOR. 
Krista now lives in the foothills outside of Bozeman with her family, two dogs, a cat, and a dwindling flock of chickens. She values the slower pace of life and Bozeman's proximity to the mountains with endless opportunities to explore. You can often spot her out on the trails, skiing or hiking, or just enjoying the sun shining on her face. 
My Kind of Livable
Being able to hit a trail within minutes, climb high in the mountains, breathe in the fresh air, and discover what is around that next corner or on the other side of that mountain.
Share an Idea
If you have an idea for improving quality of life in Cortez or Monte Vista, Colorado; Lander, Wyoming; Libby, Montana; Questa or Taos, New Mexico; or Weiser, Idaho, use this form to start a conversation with us.