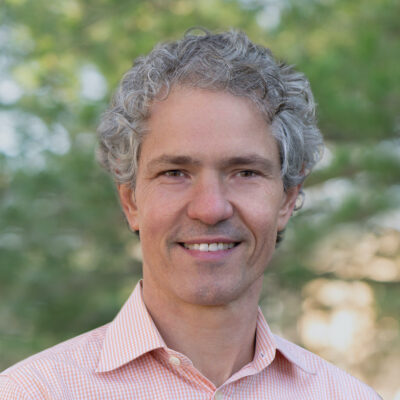 Alex Dunlop
Chief Business Development Officer
Alex looks for ways to multiply the impact of LOR's work by elevating rural opportunities to wider audiences and generating demand for solutions that work for rural places. He brings 20 years of experience designing programs and securing resources for community projects in Asia, Africa, and Latin America. Much of this work involved long listening sessions with community leaders in small villages and rural settings.

Alex is most alive forming alliances with local people and identifying innovative solutions to improve the quality of life for rural communities. Some of his fondest memories are connecting with energetic youth advocates or community elders while seeking to identify solutions to persistent challenges. His work with an agriculture- and technology-focused NGO helped earn the U.S. Agency for International Development its first Digi Award for innovative use of technology in a developing country context. 
A growing understanding of how increased economic prosperity does not automatically reach all members of society equally drew Alex to LOR; his experience tells him this is as true in developing countries as in the richest and most advanced country on earth. 
Alex is thrilled to return to the Mountain West after falling in love with the hills and people in Yampa Valley, Colorado, where he once guided expeditions on horseback through Routt National Forest. He earned a B.A. from the College of William and Mary, went on to teach high school English, and later earned a Master's in Public Affairs and a Master's in East European Studies from Indiana University. For fun, ask him to speak to you in Hungarian.
My Kind of Livable
Being near quiet places with dark skies at night, so jumping in the car for a camping trip with friends and family is easy.
Share an Idea
If you have an idea for improving quality of life in Cortez or Monte Vista, Colorado; Lander, Wyoming; Libby, Montana; or Questa or Taos, New Mexico, use this form to start a conversation with us.