Idaho, Montana, Wyoming, New Mexico, Colorado
Census Instagrants
As communities across the rural Mountain West race the clock to ensure a complete census count, the LOR Foundation commits $100,000 in Instagrant funding to help them.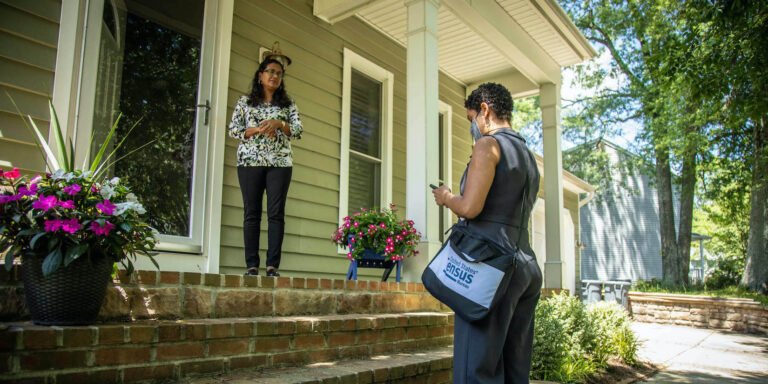 The LOR Foundation's $1,000 Instagrants give scrappy nonprofits in Idaho, Montana, Wyoming, Colorado, and New Mexico the boost they need for things like hot spots, translations services, and outreach to help ensure a complete census count.
From tiny Nucla, Colorado (population 717), it's nearly two hours to the nearest hospital, airport, dentist, DMV, or shopping center. You want a stoplight? You'll have to go 60 miles for one. This spectacular Western Colorado community of big skies, canyons, and cliffs was once a thriving mining town—before uranium went bust in the 1980s and the coal mine followed suit a few years ago. Today, more than 60 percent of the children living here qualify for free and reduced lunch.
Statistics like those aren't lost on the West End Family Link Center, which is headquartered on Nucla's Main Street. The 27-year-old nonprofit dedicated to providing supportive services (think: parenting and nutrition classes, and heating, emergency, and food bank assistance) to residents in the far reaches of San Miguel and Montrose counties understands the federal funding Nucla receives for food assistance programs is underpinned by the census. It's why the West End Family Link Center has been spearheading complete count efforts throughout the region—a region that stretches roughly 2,100 square miles with a population of approximately 2,000.
In fact, the 2020 Census will dictate how more than $1.5 trillion in federal funding for things like roads, hospitals, education, and assistance programs will be allocated over the next decade; roughly $30 billion is earmarked annually for rural programs.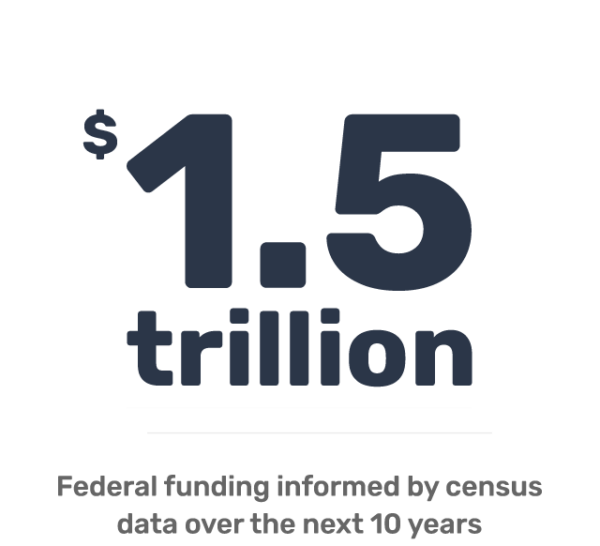 Historically, though, rural communities—especially those in the Mountain West—are among the hardest to reach and are perennially undercounted. This year, COVID-19 further complicated matters by preventing surveys from reaching homes in much of the Mountain West. That together with a late-term announcement that the Census Bureau would end its collection efforts one month sooner than expected (on September 30) left community organizations like the West End Family Link Center scrambling to ensure a robust response rate. (Note: The deadline was was eventually extended and the Census Bureau is currently still collecting responses.)
The LOR Foundation, an organization dedicated to enhancing livability in the rural Mountain West, was already in conversations with many complete count groups when the shortened timeline was announced. Understanding the potential impact, LOR quickly stepped up the pace and scale of its outreach to organizations conducting census activities in rural parts of Idaho, Montana, Wyoming, Colorado, and New Mexico. In those conversations, LOR learned that in the face of COVID-19 and the new deadline, scrappy, civic-minded nonprofits had stepped in, doggedly working to ensure their communities were counted through outreach efforts, social media campaigns, and census collection events. Those activities required money, though, be it for supplies, translation services, or simply reimbursing exhausted volunteers for their time. The amounts needed weren't huge, but they were required throughout the region—and fast. That's where the LOR Foundation knew it could help.
| State | Annual Federal Funding Tied To Census Figures | Self-Response Rate | Total Response Rate |
| --- | --- | --- | --- |
| New Mexico | $7.8B | 56% | 75.6% |
| Colorado | $13B | 68.5% | 86.2% |
| Wyoming | $1.4B | 59.5% | 82.1% |
| Montana | $2.9B | 58.4% | 76.7% |
| Idaho | $3.6 B | 68.7% | 97.5% |
Source: GW Institute for Public Policy: Counting for Dollars 2020: The Role of the Decennial Census in the Geographic Distribution of Federal Funds
On August 31, LOR began awarding $1,000 Instagrants to nonprofits conducting on-the-ground census activities in rural parts of Idaho, Montana, Wyoming, Colorado, and New Mexico. The application process was short, and LOR was able to get checks in the mail to nonprofits in a matter of days. LOR planned to fund 50 Instagrants, but when more than 70 applications rolled in by the end of day three, the foundation quickly released an additional $50,000, bringing the total funding to $100,000.
"
These organizations have undertaken a Herculean effort to overcome the additional challenges brought about by COVID and a shortened timeline.
---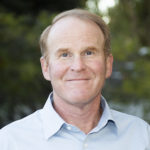 Gary Wilmot
Executive Director
LOR Foundation
"Clearly there is a need," LOR executive director Gary Wilmot says. "These organizations have undertaken a Herculean effort to overcome the additional challenges brought about by COVID and a shortened timeline. We want to help them ensure a complete and accurate count—the results of which will inform the allocation of billions of dollars in federal funding and will have an impact on those communities for the next decade."
Among one of the first Instagrant recipients? The West End Family Link Center, which will use the funds to purchase hot spots and tablets, allowing them to contact hard to reach individuals and help them fill out the census. In other states, organizations are purchasing social media ads, radio PSAs (in both English and Spanish), mailing reminders to hard-to-reach populations, and even offering small incentives to residents who fill out their censuses. For example, the Evanston Child Development Center in Evanston, Wyoming, is surveying parents at pick up and drop off, and will use the funds for a computer that allows parents to fill out the survey on-site. In Idaho, an Instagrant will help tribal census takers visit households on the 1,208-square-mile Nez Perce reservation with a trusted tribal member.
In New Mexico, Taos Immigrant Allies and B'nai Shalom Havurah have partnered to use the funds for outreach conducted by trusted community voices to the area's hard-to-reach immigrant population. Montana's Seeley Lake community is using part of its Instagrant to purchase a roadside reminder and computer for census collection. And, back in Colorado, in Teller County, Teller Senior Coalition is transporting seniors to a senior center where a census worker is present once a week.
The list of innovative ideas from dedicated volunteers goes on: food banks with tablets for on-site census taking, translations services for Latinx populations, and targeted text and phone reminders to hard-to-reach populations. When LOR stopped accepting applications—on September 15—95 organizations across Idaho, Montana, Wyoming, Colorado, and New Mexico had received a $1,000 Instagrant. For most, filling out the application took less than five minutes.
The results of those volunteers' efforts won't be officially available until next year, once Census Bureau analysts have crunched the data. But some Instagrant recipients are already seeing the impact of their work: The Ute Mountain Ute Tribe near Cortez, Colorado—which used its Instagrant to host a census barbecue where volunteers encouraged tribal members to respond to the survey—is reporting a 100 percent response rate. That's a first for the tribe—and a plenty of reason to celebrate.
Send Us a Message
We are always looking to grow our network of organizations, funders and leaders at the local, regional and national level. Reach out to get involved in our work. Please note, LOR does not accept funding requests through the website.