Fighting Food Insecurity in Fremont County
Lander's pilot Speedgoat Market connects consumers to producers—and has opened the door to countywide expansion through a potential $400,000 USDA grant.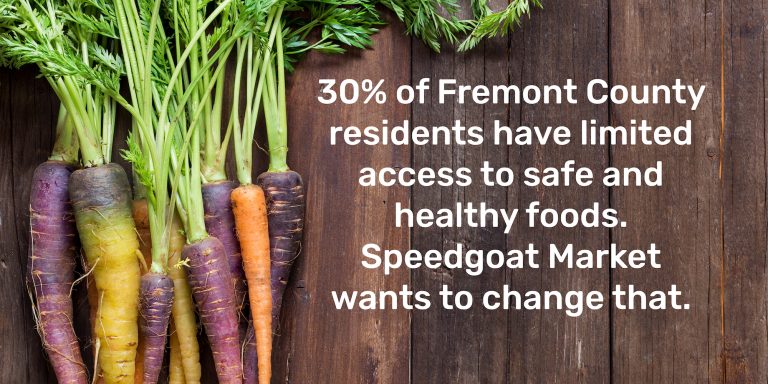 Fremont County, Wyoming, produces more than $43 million worth of cattle products each year annually—but when county residents head to the meat aisle at their grocery stores, they're left asking, Where's the (local) beef? 
"Most of it is shipped out of state," says Helen Wilson, Lander Valley Farmers Market manager. "And when COVID-19 hit, beef prices in the store started going up. There became an awareness of food shortages generally."
In fact, more than 30 percent of Fremont County residents are considered food insecure, meaning they have limited or uncertain access to nutritionally adequate and safe foods. The irony, of course, is that Fremont County has a robust local food scene, producing more than $82 million worth of farm products annually, including beef, poultry, pork, eggs, grains, vegetables, fruits, and dairy products.
Part of the challenge has been distributing that bounty across the county: Fremont County's seven farmers markets typically only run once a week, from June to October, and even then, they don't serve all communities equally. To wit, one farmers market manager in Dubois makes a three-hour round-trip drive to secure fresh produce in Riverton. Of course, residents can supplement from the grocery store, where most of the fruits and vegetables purchased—totaling $13 million annually—are imported from out of state. But the lion's share of those stores are in the larger towns of Riverton and Lander. 
Fremont County Farmers Markets
Fremont County's tenuous food economy was made ever more apparent during the pandemic, when delayed or halted food shipments further reduced availability in the county's small communities. And growers who were already selling directly to consumers at weekly markets lost the direct link to customers. 
"COVID really got people thinking about it," Wilson says: There had to be a better way to connect consumers to locally grown food. 
So Wilson and other members of the Lander Valley Farmer's Market (LVFM) began looking at what others in the state and country were doing and saw a host of online markets. The success of platforms like Local Foods Marketplace, a templated platform that makes it easier for growers to sell to consumers (and one that added 50 new users in the first month of the pandemic alone), and Good Eggs, a grocery delivery service out of California that sources 70 percent of its products locally, suggested the LVFM had a good shot making something work.
"We didn't go into this saying we're going to do it," Wilson says. "We wanted to explore the project and see if it was feasible."
Need assistance with groceries or meals? These organizations can help.
Wilson and Anna Smedts, owner of Fancy as Farm and former board member of Wind River Farm to Plate—a Lander nonprofit focused on local food education—approached Michelle Escudero, the LOR Foundation's Lander community officer with the idea for a pilot. If LOR could help them stand up the online market and pay for a part-time manager for the first six months, they thought they could grow it into a long-term solution to help with Fremont County's local food access issue.
"They had a vision, a plan, and they were willing to take a chance," Escudero says. "They had to solicit vendors from across the county. They were bold and not scared of failure and learned from bumps in the road. It was really inspiring to see our agricultural community come together to develop such an elegant solution."
Speedgoat Market—whose name is a nod to Wyoming's plentiful pronghorn population (pronghorns are the fastest land mammals in North America)—launched on January 1, 2021, with 10 vendors and 10 customers. The small sample size was intentional in those early weeks as Wilson and Smedts wanted to make sure they ironed out any digital wrinkles before opening the market up to a wider audience. 
By March, Speedgoat was up and fully functional, offering customers an online shopping window Sunday to Tuesday. Producers dropped off products for orders Tuesday evening at the Lander Art District building, and consumers picked their order up the next night at the same time. (Speedgoat is currently looking for volunteers to help with drop-offs and pick-ups during the week; contact Wilson if you'd like to help.) By June, Speedgoat had more than 20 vendors, 55 customers, and was doing a brisk business, having sold more than $10,000 in product since launching. 
"Speedgoat Market has been a way to level out our produce distribution over the year, especially for products like chicken eggs that don't turn on and off with the seasons like fresh greens and tomatoes do," says John Gookin, owner of Gookin Family Farms. "It warms my heart to see some of the names of the customers. COVID-19 has reminded me to appreciate small regular connections with my local community."
While Speedgoat's initial success is encouraging, it hasn't solved every challenge: Growers still have to deliver their products to a central location once a week, and customers still have to pick them up. That means many of the county's more remote communities still don't have easy access to local foods—and producers don't have a viable option for meeting them where they are. If growers wanted to attend all seven farmers markets throughout the county, they'd have to drive more than 400 miles and dedicate roughly 40 hours of work to transporting and selling their goods.
To help fill this gap, Central Wyoming College, which runs the Grow Your Own mobile meat processing unit and Alpine Center Farm Incubator as part of its mission to provide the tools to develop the local economy—stepped in. Earlier this year, CWC wrote a grant for a refrigerated trailer for Speedgoat Market to use, and—supported by data from Speedgoat's first few months—CWC has also applied for a nearly half-million dollar USDA grant that would allow it to hire a part-time market manager and part-time food aggregator to deliver Speedgoat orders to hubs throughout the county. This development would be particularly beneficial for places like the Wind River Reservation, which has some of the highest rates of food insecurity in the county. And it highlights how a community idea coupled with a little investment from LOR can open the door to bigger resources. 
CWC won't hear back about its grant application until August, but organizers remain optimistic—and are excited to see Speedgoat continue to grow.
"It's been a really good way of bringing the community together in the time when we had social distancing," Wilson says. "I'm the person who's there for customer pick-up, and having people come in and say how grateful they are for the market—it's just so neat to see that support."
And one of their favorite ways to support the market? Buying local beef. It's the number one selling item at Speedgoat almost every week. 
---
Support Speedgoat Market!
Shop online at speedgoatmarket.com Sunday through Tuesday and pick up your local goodies Wednesday evening. Want to become even more involved? Ask about helping with drop-offs and pick-ups: Speedgoat is currently looking for volunteers. 
Shop Speedgoat Market
Lander Community Officer
Reach out to connect on important matters for your community or your organization.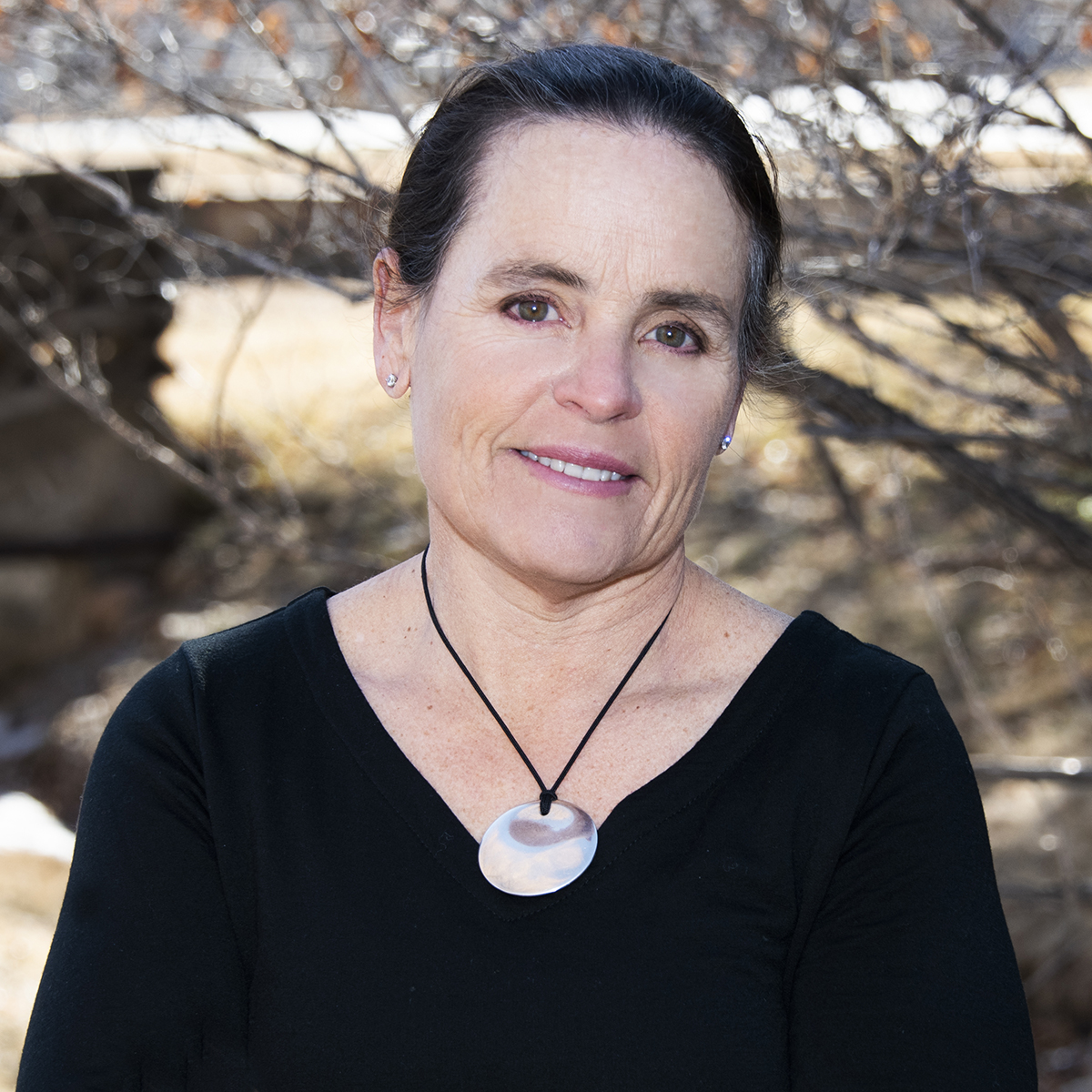 Share An Idea
If you have an idea for improving quality of life in Lander, Wyoming, Taos or Questa, New Mexico, or Cortez, Colorado, use this form to start a conversation with us.