Education
A Unique AmeriCorps Program Provides Taos Nonprofits with Local Staff
As Taos nonprofits confronted staff shortages, nine organizations teamed up to pursue federal funding that provides relief to the community-serving organizations.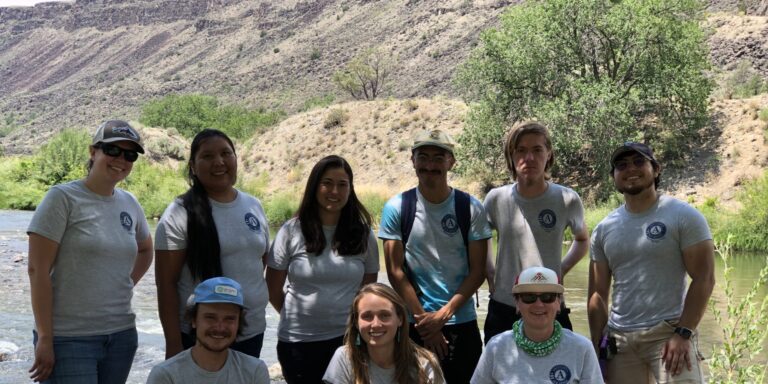 "It can be chaotic," Paula Oxoby-Hayett says about her typical day. As the community school coordinator at Enos Garcia Elementary, she works with limited resources and staffing to connect more than 300 families in the Taos area to educational and community resources. But between meetings, reaching out to students, parents, and teachers, recess duty, and other urgent demands, it's hard to find time for meals, let alone write grants for additional funding to keep the programs running.
She remembers a time last spring when two federal grants were on the horizon at the same time. "We had to choose. We couldn't do both," she says. "We rarely have enough resources to go out for funding, and we had to scramble." With only three weeks to spare, she pursued the most critical funding opportunity—a Department of Education Full Service Community Schools Grant—but had to table the second. With such a small staff, it's all she could do.
Many rural organizations grapple with similar problems: As small staffs race to complete essential daily work, they don't always have as much time to dedicate to big-picture goals like seeking additional funding. Fortunately, there's a little-known rural AmeriCorps initiative designed to mitigate this problem. 
AmeriCorps is a federal program that—similar to the Peace Corps' international work—pairs AmeriCorps members with community organizations throughout the country. Subsidized by the federal government, these AmeriCorps "volunteers," as they're called, are often young people who serve one-year terms, providing essential assistance to organizations that otherwise might not be able to pay for a full-time staff member. Typically community organizations have to apply individually to secure a volunteer, but the AmeriCorps rural intermediaries program allows one organization to apply on behalf of several, saving everyone time.
The rural intermediaries program is underutilized, having never been tested in New Mexico until last year when the Dream Tree Project, a Taos-based nonprofit focused on transitional housing for youth, brought together a consortium of nine organizations and applied for the AmeriCorps workforce grant on their behalf. Enos Garcia Elementary was one of them.
"Without Dream Tree, I wouldn't have known about the rural intermediary program," Enos Garcia's Oxoby-Hayett says. "Having an organization bringing this resource to us was huge. We couldn't have done it on our own."  
In early 2020, the Dream Tree Project was awarded $129,000 in federal funding to support AmeriCorps workers in the Taos area at nine local organizations: Dream Tree Project, Enos Garcia Elementary, the Bridges Project for Education, Rocky Mountain Youth Corps, Taos Education and Career Center, Taos Land Trust, Taos Elders & Neighbors, Taos Milagro Rotary, and Taos Municipal Schools. The volunteers—dubbed the Enchanted Circle Corps (ECC)—were locals who had either grown up in Taos or who had been living there for years. 
While the AmeriCorps grant provided enough to pay the ECC volunteers a modest stipend, Dream Tree hoped to increase their rates to $10/hour. As the program was taking shape, Dream Tree executive director Catherine Hummell reached out to the LOR Foundation to help ensure the success of the community solution. LOR's $30,000 grant helped hire a dedicated program coordinator and increase stipends for corps members. 
"This pioneering use of AmeriCorps' rural intermediaries program brings resources to Taos organizations that support so many in our community, while also creating an opportunity for young locals to bring valuable knowledge to each organization," says Sonya Struck, LOR's Taos community officer. "The program offers real relief to local Taos nonprofits who do so much important work here. "
That inaugural cohort of ECC volunteers recently completed a year of work—a year in which they directly connected more than 950 individuals to critical services like shelter, food, and educational materials, says Stacey McGuire, Dream Tree's deputy director. Six of the nonprofits are onboard for a second year—and five more organizations will be partnered with volunteers for the first time, growing the rural intermediaries program from nine to 11 in 2022. 
As the groundbreaking program closed out its first 12 months, we asked some of the ECC volunteers to reflect back on their first year—and what they're taking with them into their next chapters.  
Age: 29 
Hometown: Taos, New Mexico
Community Organization: Bridges Project For Education
A Taos Native, Aimee Lynn worked with the Bridges Project For Education, which provides individualized college counseling to high school students. She offered one-on-one writing support to high school students applying for college and connected with Bridges Project alumni to tell impact stories and share them with the students she mentored. "It's hard for young people to find work here that is stable, and it means a lot to work in the community in which I grew up," she says. "To live and work here, to make connections with these organizations, I think will serve me in doing other work in the community."
Biggest Takeaway: "I really enjoyed supporting an organization that helped me in the past. Ten years ago, they helped me with my college application. A big piece of my work was doing interviews with past alumni and hearing their stories about what a difference—it wasn't just filling out an application, it was giving them the belief that they could go to college and they deserved it."
What's Next: Aimee Lynn is joining Vista Grande High School as an educational assistant where she'll continue to mentor students hoping to pursue college.
Support the Bridges Project For Education.
Age: 26 
Hometown: Birmingham, Alabama
Community Organization: Rocky Mountain Youth Corps 
Jessie moved to Taos several years ago to work as an AmeriCorps member with Rocky Mountain Youth Corps, which employs young people to work on conservation, recreation, historic preservation and environmental education projects. As her role as an engagement specialist with RMYC evolved, she was a natural fit for the ECC program, in which she recruited new RMYC members. 
Biggest Takeaway: "It's been a really good view into what a locally based, grassroots organization can do and the impact we could have. It's been a wonderful view into how motivated everyone in this community is. I've also noticed, to be frank, how frustrating it is that people can be doing so much hard work and working so hard to make a difference within a nonprofit and then get paid barely a living wage to support their family and also pay their bills." 
What's Next: Jessie is planning to remain in Taos, but will pursue her MBA from Bard College in New York.
Support Rocky Mountain Youth Corps. 
Age: 25 
Hometown: Reno, Nevada 
Community Organization: Dream Tree Project
After moving to Taos two years ago, Hank began looking for ways to get involved in social work. "I always thought that if I was going to move to Taos, I wasn't just going to be on the fringes of the community and go skiing," he says. "I wanted to know what was going on. This was a pivotal moment in my life." Hank was assigned to the Dream Tree Project, where he assisted with the organization's Street Outreach Program, bringing food, water, toiletries, and other resources to people experiencing homelessness in Taos. 
Biggest takeaway: "My eyes were opened to the struggles of a lot of people. You always know there are people experiencing homelessness out there; you know there's a shelter down the street. But when you're in it, you see how overwhelmed the system is. I gained emotional literacy dealing with those things in terms of figuring out what my place was for helping those people." 
What's Next: Hank was hired into a permanent position with the Dream Tree Project where he will continue to work with the Street Outreach Program. 
Support the Dream Tree Project. 
Age: 21 
Hometown: Ohkay Owingeh, New Mexico 
Community Organization: Taos Milagro Rotary 
Veronica worked with the Taos Milagro Rotary on the For the Love of Reading program, in which she hosted virtual reading sessions with K-3 students and organized a year-end book fair. As a student at Northern New Mexico College in Española, she used her ECC experience as a way to build her resumé and discern what she'll pursue next professionally.  
Biggest takeaway: "I'm a student as well, and virtual learning creates some opportunities. You really get to see how a child's household is; it's a deeper connection."
What's Next: Veronica is continuing her education at Northern New Mexico College. "I never thought I'd be an educator, but now I'm considering it."
Support the Taos Milagro Rotary 
Age: 22 
Hometown: Redding, California. 
Community Organization: Enos Garcia Nurturing Center 
Chris moved to Taos in high school and was eager to do community work when the ECC opportunity came available at Enos Garcia Nurturing Center. Over the course of the year, he provided social and emotional support to families in critical need and worked to counsel young students. Additionally, he provided family navigation services, reaching out to families to determine what kind of support they needed. 
Biggest Takeaway: "I had to help one family in crisis get out of that position. One family said: 'if we don't pay rent we're going to be evicted.' I had to explain the eviction moratorium, letting them know they were okay. I had those crises in my childhood, so I know how it feels. Not as a parent, but as a child I know how that feels." 
What's Next: Chris accepted a position at Enos Garcia School as an educational assistant where he will continue to work with elementary school students. 
Support the Enos Garcia Elementary School Nurturing Program 
Age: 25 
Hometown: Taos, New Mexico
Community Organization: Toas Elders and Neighbors Together 
ECC Assignment: David worked as a member care and outreach coordinator for Taos Elders and Neighbors Together, which connects older Taos residents to necessary resources. In his position, he contacted seniors and to make sure they were doing okay and had the support they needed. He visited elders at their homes if they were not picking up the phone and ensured they had companionship throughout his ECC work. 
One Moment That Stands Out: "We started a walking group at the park and there was an older woman who needed a ride every week. It was great to learn her story even though she was a complicated lady. To live and embrace life and be deliberate with your decisions. She helped me learn those things—learning to seize the moment." 
What's Next: David accepted a part-time position at a local art-house theater and is continuing to decide what he will do next. 
Taos Community Officer
Reach out to connect on important matters for your community or your organization.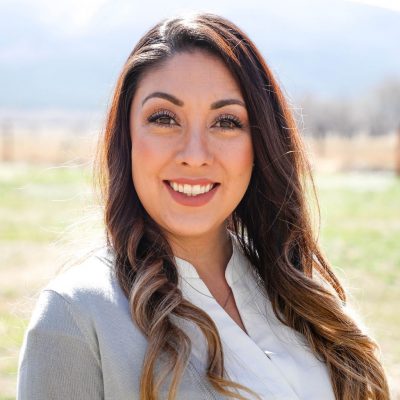 Share An Idea
If you have an idea for improving quality of life in Lander, Wyoming, Taos or Questa, New Mexico, or Cortez, Colorado, use this form to start a conversation with us.