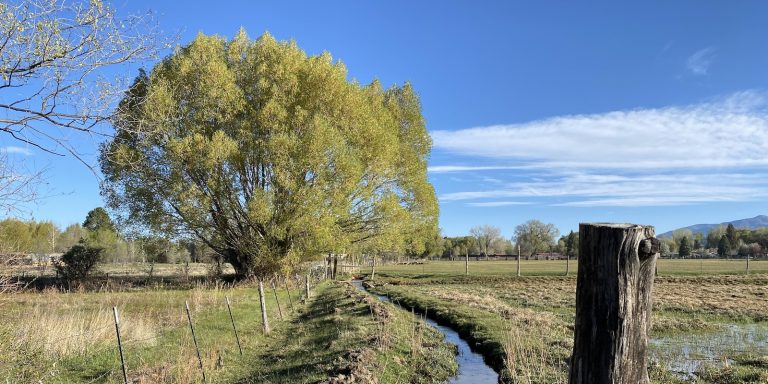 Nobody knows precisely when it happened, but acequias—community ditches diverting stream water for irrigation—were dug and directed throughout Taos around the time the land was colonized in the 17th century. The acequias supplied Taoseños with an essential life source—and a wellspring of culture and creativity—for hundreds of years. 
But in the middle of the 20th century, many of Taos' acequias were abandoned and paved over in pursuit of urban development. Parking lots emerged where water once flowed, and what remains today of the old acequia system is a fractured network compared to what existed 100 years ago. 
However, recent efforts from Taos locals and groups like the Taos Valley Acequia Association aim to preserve what's left of the acequia system and honor its legacy. The Paseo Project, whose mission is to transform art through community and community through art, has been working for several years with support from the LOR Foundation to bring the legacy of acequias to life through essays and art. In 2018, the Paseo Project published its first booklet, Acequia Aquí: The History and Preservation of the Acequia Madre del Río Pueblo, which visualized the downtown area's disappearing acequia networks via a series of maps for new homeowners on the acequia system.
In that first publication, Paseo also offered a call to action to local creatives: "How can we educate, illuminate, and celebrate our historic acequias?" Ideas poured in, and during the 2019 PASEO Festival, local artists were invited to present their work to the community of Taos, using a diversity of media, presentation methods, and engagement activities (which you can learn more about in the recordings below.) In the wake of that festival, the Paseo Project began compiling a second booklet: Acequia Aquí: Water, Creativity, and Community. A Catalog of Selected Projects, 2018-2020. The new publication—which launched in April—features the artwork of 10 local artists, as well as three guest essayists speaking to the urgency of preserving the acequia system. 
"This compilation reveals contemporary approaches to how we can share, educate, commemorate, preserve—and perhaps revolutionize—our historic lifeways," says Paseo Project executive director Matt Thomas.
After the latest Acequia Aquí project was published, the New Mexico Humanities Council hosted a virtual book launch featuring conversations with some of the contributors, and the Paseo Project recorded artists and writers discussing their work and reading their essays.
"Acequias enabled us to survive in the past; they sustain us today," writes Sylvia Rodriguez in her essay, "Acequias and Monuments." "And—if we maintain, fight for, and honor them—they can prove even more important in the coming dark decades." Listen to Rodriguez and other artists and contributors below, or find them on Soundcloud.
In Their Own Words: Acequia Aquí Artists and Essayists Discuss Their Work
Learn More About Acequias in Taos
To learn more about how you can help preserve the acequia system in Taos visit www.taosacequias.org.
Learn More
Taos Community Officer Community Officer
Reach out to connect on important matters for your community or your organization.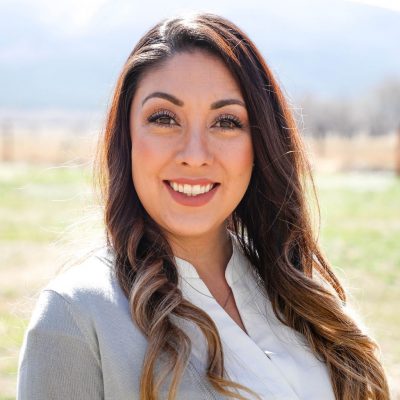 Share an Idea
If you have an idea for improving quality of life in Cortez or Monte Vista, Colorado; Lander, Wyoming; Libby, Montana; Questa or Taos, New Mexico; or Weiser, Idaho, use this form to start a conversation with us.