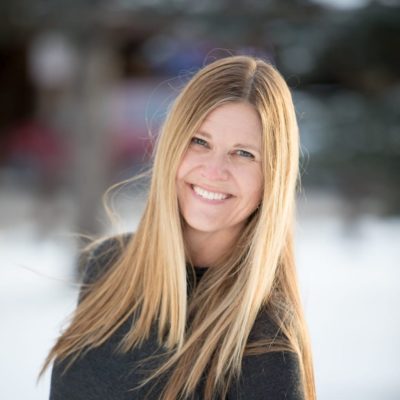 Community Engagement Officer
Krista Burdick
Bozeman, Montana
At LOR, Krista is the connection point between the communities and storytelling. LOR has a responsibility to the communities we partner with, not only on the work, but to elevate their rural voice and share what being rural today really means. And doing so in a way with curiosity, empathy, and authenticity to celebrate the differences of our small towns. Krista does this by meeting the community where they are and taking part in their special community events. 
Krista has a strong background in community engagement, communications, and fundraising spending time at The Trust for Public Land, Yellowstone Park Foundation, USDA Rural Development, and MontanaPBS — even with some live, on-air engagement. 
She received her Bachelor's degree from Texas A&M University and while she's lived all over the country, her pursuit of mountain life brought her out West. For Krista, being out in nature is where she finds her bliss and it's important for her to be within minutes of a trail. She even spent five years living and working in Yellowstone National Park — the world's first national park, and it defined the rest of her future and is where she grew into the person she is today. The highlight of tenure there? Driving the vintage Bombardier Snowcoaches throughout the Park and sharing all the features this unique landscape of fire and ice has to offer for visitors from across the globe.
Krista lives in Bozeman, Montana with her husband, two daughters, two dogs, a cat, and small flock of chickens. They spend as much time as they can exploring the mountains right in their backyard and beyond.
#MyKindofLivable
I live in Bozeman and I enjoy it because it is quintessential mountain living with its small town vibe, dynamic main street with special community traditions, and its proximity to the mountains with endless opportunities to explore the outdoors and get lost in the woods (if you want).  
My kind of livable is being able to hit the trail within minutes from home or work to get my #naturetherapy. (I think my dogs agree too!)
Meet more of the team
Share An Idea
If you have an idea for improving quality of life in Lander, Wyoming, Taos or Questa, New Mexico, use this form to start a conversation with us.