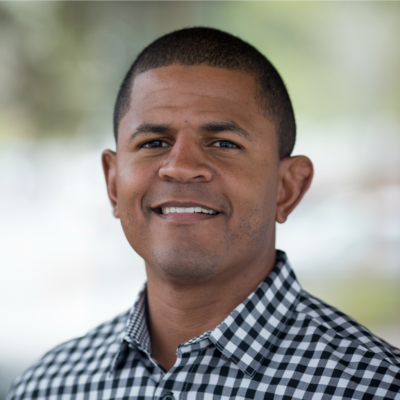 Chief Communications Officer
LaMonte Guillory
lamonte@lorfoundation.org
A central theme to LOR's outlook on philanthropy, listening, can be traced back to the start of LaMonte's career which started 20 years ago at a communications firm representing global high-tech companies. He then entered the start-up community before spending that past 10 years advancing solutions for community focused organizations.  
LaMonte serves on the Board of Directors for The Communications Network and the Rural Communities Assistance Partnership (RCAP). He also sits at the table of the Rural Development Innovation Group (RIDG) of the Aspen Institute as well as the Water Funders Initiative (WFI) and the Entrepreneur Funder's Network (EFN).
LaMonte, a three-year letterman in football, graduated from Southern Methodist University in Dallas, Texas with a degree in corporate communications and public affairs. As a student athlete, juggling more demands than the typical college student, he learned the skill of maximizing the moment and working in a team environment that's aimed at the same mission. Beyond academia, experiencing the realism of life lessons have been Guillory's most impactful teacher.  
For LaMonte, he believes that being different is the most normal thing we all have in common. And that often, our differences create seemingly unsolvable obstacles in the maze of finding a mutually beneficial path forward. That's why he's so interested in the way LOR works, adhering to a community-driven approach that puts listening first in an effort to understand what set of solutions might be elevated to help accelerate change.
#MyKindOfLivable
I currently live in Washington, DC and have lived in southeast Texas, southern California and western Wyoming where I have enjoyed navigating through a variety of cultures, life styles and witnessing the beauty of humanity. 
My kind of Livable is a world filled with laughter, expLORation, understanding, acceptance, and civility.
Meet more of the team